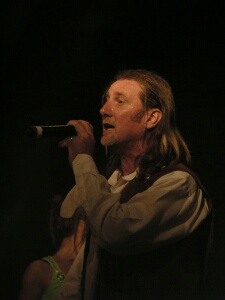 D.j. Gio Manuzzi
Nasco a Premosello Ch.il 20 aprile 1962 molto piccolo.
Ben presto cresco e divento 1.86 mt.ed inizio all'età di 8/10 anni,ad ascoltare per radio sulle frequenze uniche di radio rai,la classifica di Lelio Luttazzi,HIT PARADE, tutti i lunedi alle 13.30 e il venerdì alle 13.
Poco più in là col tempo, nasce la curiosità per la discoteca.
Riesco ad avere il primo lavoro a 14 anni come posteggiatore, alla discoteca ASTER HI-FI di Arona per i mesi estivi.
Girando le discoteche approdo al PICK-UP di Gattinara dove,grazie al d.j. di allora ROBERTO LISI,trovo il primo lavoro artistico come light-jockey.
Ben presto mi allargo verso il mixer che diventerà mio nel Gennaio 1982 dopo
la rinuncia di Roberto.
Incontro artistico con MARCO ZANI d.j. produttore, che mi inserì in discoteche
da lui conosciute e facendo da suo sostituto quando aveva serate come ospite in giro per l'Italia.
Quindi LA PESCHIERA (Valdengo)IL FARO (Bruslengo)unite al PICK-UP.
Incontro con un altro d.j. produttore CLAUDIO QUATTROCCHI,che insieme a BIANCHINI di Torino,scrive un pezzo dance per me dal titolo THAT'S MINE con lo pseudonimo di GARY RICHARD 1985.
La primavera 85 mi porta a lavorare sempre come d.j.alla discoteca WAIKIKI di Trento,mentre in estate partono le serate come ospite musicale nei locali dell'alta Italia con l'agenzia di Busto Garolfo.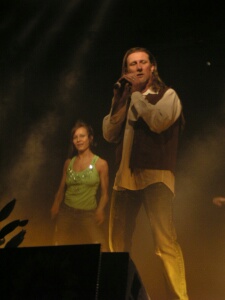 ``
D.j. animatore nelle discoteche PICK-UP (Gattinara),BLACK-JACK (Sizzano)LA ROTONDA (Lido delle Nazioni),nel Settembre 1988 con CLAUDIO QUATTROCCHI,inizio al
SANDOKAN sala disco (Gravellona Toce)nel frattempo produco musica dance.
Nel 1990 VENDETTA insieme a Tiziano Renzi,nel 1991 GITANICA,1992 BASE M-O-KANIK,nel 1993 IN THE NAME OF LOVE.
Il primo discobar 1995 con d.j. PENO al BEBA (Ornavasso)per poi andare
al CASTELLO di Biandrate.
Gli anni 2000 si aprono con serate di festa ed ottimi capodanni.
Incontro produttivo con MIRKO FLOCCARI musicista cantante di Arona che,organizza con me alcuni eventi,dopo aver fondato l'associazione MusicAllegrA.
Buon successo di pubblico con il concorso canoro San Carlo Borromeo,organizzato per 4 edizioni partendo da Arona finendo a Romagnano Sesia.
SOUD FOOD festival,un concorso musicale riservato ai gruppi.
ROCKETS DAY 2 con UNIVERSAL BAND una serata anni ottanta con il concerto organizzato con la cover band dei mitici ROCKETS, famoso gruppo che fece scalpore per la scenografia spaziale dei loro concerti.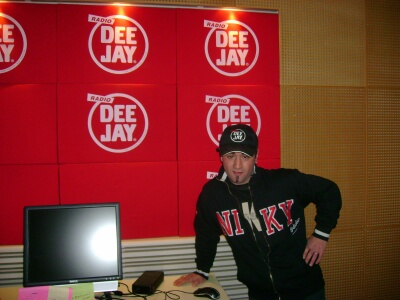 Un grande autore ma sopratutto grande editore è JHON TOSO, con il quale scrivo un bel 300 brani,che spaziano vari generi musicali.Da qualche anno è in essere la collaborazione con un autore e produttore NIKY VALVANO , con il quale si producono canzoni con testo in italiano molto allegro ed ironico.
Suddetti brani trovano l'interesse di DIGEI ANGELO di Radio DEE-JAY, che nella sua trasmissione giornaliera Ciao Belli,li programma inserendoli anche nella classifica ciao mp3.
Alcuni artisti si avvicinano per avere pezzi scritti con lo stesso criterio cioè l'ironia. Hanno cantato nostri brani ANTONIO ZEQUILA,SILVIA ROCCA ,THE COHORS, MASSY PIPITONE il TONY MANERO di Colorado,PEPPE COTRARO di DEE-JAY,MAURIZIA PARADISO ed altri.
Attualmente sono impegnato durante la stagione estiva al LIDO di GOZZANO come d.j. vocalist insieme e FABS D.J. e con alcune serate singole sul lago Maggiore.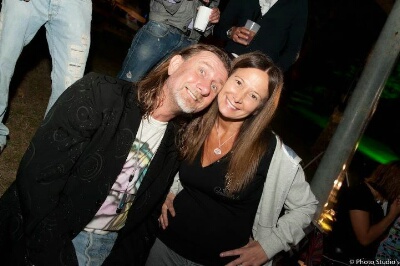 I was born in April 20th, 1962 in Premosello Ch. very small. Soon I grow and become 1.86 mt. and I beginning at 8/10 years of age listening to radio frequencies unique radio rai, the ranking of Lelio Luttazzi, HIT PARADE, every Monday at 13.30 and Friday at 13.00. In a short time, begin my curiosity for the discotheque. I can obtain the first job at 14 years as a parking attendant, to the disco ASTER HI-FI in Arona for the summer months. Wandering to the disco I get at PICKUP in Gattinara where, thanks to the dj ROBERTO LISI, I find the first artistic work as a light-jockey. Soon I widen to the mixer that will become mine in January 1982 after the resignation of Roberto. Artistic encounter with d.j producer MARCO ZANI, which introduce me into the well-known discotheques and making his replacement when he was a guest around Italy. So LA PESCHIERA (Valdengo) IL FARO (Bruslengo) together with the PICK-UP. Meeting with another d.j. producer CLAUDIO QUATTROCCHI , who together with BIANCHINI of Turin, wrote a dance song for me called THAT'S MINE under the pseudonym of GARY RICHARD 1985. The spring 85 leads me to always work as a d.j. at WAIKIKI discotheque in Trent, while in summer the nights start as a musical guest in Italy with the agency in Busto Garolfo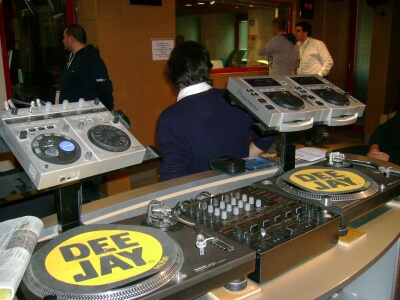 D.j. entertainer at the discotheque PICK-UP (Gattinara), BLACK-JACK (Sizzano) LA ROTONDA (Lido delle Nazioni), in September 1988 with CLAUDIO QUATTROCCHI, I start work at SANDOKAN disco (Gravellona Toce), in the meantime I produce dance music. In 1990 the mix dance VENDETTA with Tiziano Renzi, 1991 GITANICA, 1992 BASE M-O KANIK and IN THE NAME OF LOVE in 1993. The first discobar in 1995 with d.j. PENO at BEBA (Ornavasso) and then to CASTELLO in Biandrate. The years 2000 opens with party nights and great New Year's. Productive meeting with MIRKO FLOCCARI musician singer of Arona, organizes some events with me, after having founded the Association MusicAllegrA. Good success with popular appeal with singing competition " San Carlo Borromeo", organized for 4 editions starting from Arona and ending to Romagnano Sesia. SOUD FOOD festival, a singing competition reserved for musical groups. ROCKETS DAY 2 with UNIVERSAL BAND, an eighties night with a concert organized with the cover band of the legendary ROCKETS, famous group that made uproar for the space scenography of their concerts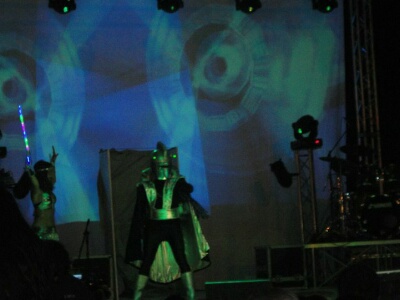 From some years there is a collaboration with the songwriter and producer NIKY VALVANO, we produce songs with text in Italian version very funny and ironic. These songs find the interest in DIGEI ANGELO of DEE-JAY Radio, which in his daily broadcast CIAO BELLI, program them by placing also in the ranking Ciao mp3. Some artists approach to us for make pieces written with the same standard that is the irony. ANTONIO ZEQUILA, SILVIA ROCCA, THE COHORS, MASSY PIPITONE the TONY MANERO of Colorado, PEPPE COTRARO of radio DEE-JAY, Maurizia Paradiso, have sung our songs and others. Currently I am busy during the summer season at LIDO GOZZANO as a DJ vocalist together with D.J. FABS and some evenings on lake Maggiore.